Florist Gants Hill
Rely on the florist that guarantees beautiful bouquets every single time. Florist Gants Hill is the renowned florists in Gants Hill that provide customers with inexpensive flower delivery and cheap flowers that look incredible. Our florists have been trained to create outstanding arrangements and have been chosen because of their excellent qualifications and experience. Our selection process means that only the best floral artists make it onto our team. When you send flowers via our online flower shop in IG2, a trained florist will create your perfect display. Take advantage of such expertise and treat someone you love to a fabulous bouquet of flowers today.

Cheap Flowers in Gants Hill IG2
Sensational flowers don't need to be expensive, and we are the florist that proves this. Our beautiful bouquets are the cheapest in Gants Hill, as is our flower delivery service. Why pay more for flowers when you can visit our site and choose from an amazing range of inexpensive, yet stunning flowers? Take advantage of our offers and send flowers all year round to loved ones, friends, relatives and colleagues in IG2 area. With such low prices available, you can even afford to treat yourself to your favourite flowers. Check out our entire range and discover beautiful flowers for less.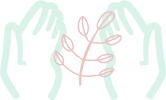 Have Flowers Delivered Quickly From the Gants Hill Florists
When you need flowers delivered via same day flower delivery or next day flower delivery, you can rely on our team to have your flowers there in a flash. We provide low-cost same day flower delivery and next day flower delivery to all customers in the Gants Hill and the surrounding IG2 areas. Florist Gants Hill prides itself on being able to assist customers who require a very quick delivery service without charging a premium rate to do so. If you have only just remembered that you need to send a gift or you want to make a spontaneous gesture, visit our site today.

We Have Every Occasion Covered for IG2 Customers
Did you know that individual flowers have different meanings? There are even flowers for each month of the year. Send a thoughtful gift for any occasion by sending flowers online to Gants Hill with Florist Gants Hill. Our teams create bouquets and arrangements for every occasion imaginable including birthdays, anniversaries, funerals, Christenings, Mother's Day, Father's Day and any other occasion you can think of. Need a lush bouquet of roses for Valentine's Day? We have got it. Want a posy of elegant flowers in pastel shades to gift to a colleague in IG2? We have those too. Check out the full range of flowers on our website.

Send Flowers Online from the Gants Hill Flower Shop
We make it really simple to send flowers to friends and family in Gants Hill and the IG2 region. All customers need to do is to visit our site, select the perfect bouquet and then choose their preferred delivery option. You will be able to browse a vast collection of bouquets and arrangements and be assured that the bouquet you see will be the one your loved one will receive. Each member of our team is dedicated to producing gorgeous displays that arrive safely and on time.

It is Fun to Send Flowers Online in Gants Hill
It is a stress-free, enjoyable experience being able to choose bouquets in the comfort of your own home. No more searching flower stores in bad weather, no more wasting time queuing in packed supermarkets, and best of all, no more paying over the odds for a beautiful bouquet of blooms in IG2. Our online services allow customers to shop for flowers at their convenience, freeing up their time for other things. Discover a world of flowers and shop when you want to when you visit our online flower store for Gants Hill customers.